HEY - We Need You!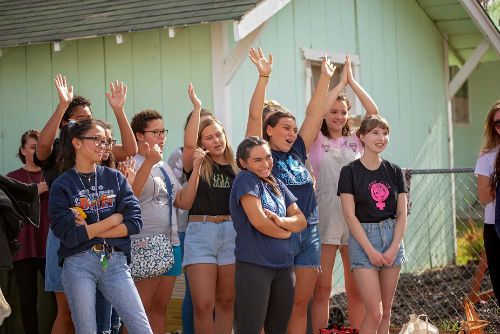 Raise your hand if you are interested in giving of yourself in our cause of helping those less fortunate. We'd love for  you to join us as we work together to alleviate suffering and bring hope and encouragement to poor and needy families living among us.
Compassionate volunteers are needed to serve as mentors and counselors for the residents of Hannah's House of Hope and Deborah's House of Hope along with those interested in just helping with the improvements needed on the property. 
The Redlands Community Learning Garden could certainly use your help in the many on-going projects and additions we have envisioned for the project.
More information about Medical and Dental service volunteering can be found by visiting the New Hope Free Clinic website.
If you are interested in investing your very much appreciated  time and effort please fill out the Volunteer Form. 
Thank you for taking the time to thoughtfully and prayerfully consider getting involved in the lives of those in need by becoming a volunteer at The Blessing Center.
All together - with your help - we can really make a difference!
---