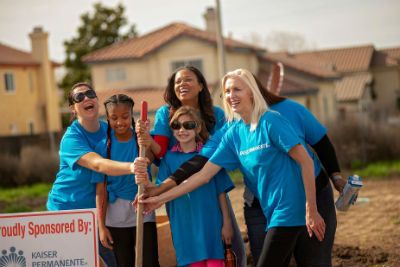 Currently we are in the process of relocating The Blessing Center offices and operations to a new location.
New Hope Free Clinic dental and medical operations are in temporary facilities at The First Baptist Church in Redlands and The Redlands Peace Academy. Please visit the New Hope Free Clinic website for details and hours of operation.
The Redlands Community Learning Garden and Event Center is located at 1157 Judson St. in Redlands, CA. and is open for site visits and volunteering. Please contact us for further details.
The Blessing Center, Hannah's House of Hope, The Learning Garden
1157 Judson St., Redlands, CA 92374
P.O. Box 8157, Redlands, CA 92375