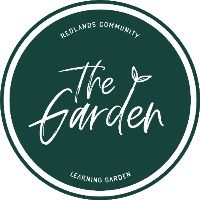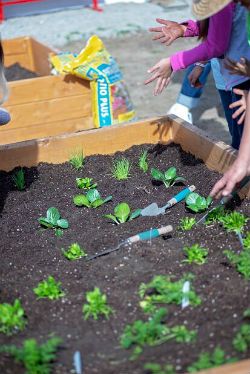 "The Garden" at Hannah's House of Hope is a growing space for anyone in the city that loves to garden. The Garden was created as a healthy, therapeutic, and fun shared space for gardeners of all ages - 2 to 92. It also serves as a learning experience for the children and mothers at Hannah's House of Hope and Deborah's House of Hope  - our 'Transformative Houses of Hope' Program meeting the needs of homeless children and their mothers in the greater Redlands area.
Grow boxes, play stations, murals, picnic facilities, pizza ovens and other enticing features  provide a fun and educational gardening experience for everyone. 
Our 'barnyard' of fun farm animals include goats, sheep, pigs, bunnies, ducks and chickens that local children and adults love to have fun with.
The Garden at Hannah's House is available for small gatherings and we have hosted numerous outdoor events for local community groups.
Saturday mornings are our 'open' volunteer days - 8:30 to 11:30. Coffee, donuts and lots of fun await you and your family!
The Garden is located at 1157 Judson St. in Redlands, CA., and is open during daylight hours. Please call us at 909 793-5677 or email us for more information or to find out how you can donate your work skills on our ongoing Garden improvement projects...and have a great time too.
Stop by for a visit...We'd love to meet you!
A special place where even little hands learn to GROW!