Thank you for your interest in joining us this year for our end of the season Charity Event -  "Gifts of Hope" Gala at the beautiful BURRAGE MANSION in Redlands.
We are looking forward to another truly memorable experience scheduled for FRIDAY EVENING, OCTOBER 14th. 
Please confirm your place at the table as soon as possible as seating is limited to the first 120 guests. Last year sold out! See you then!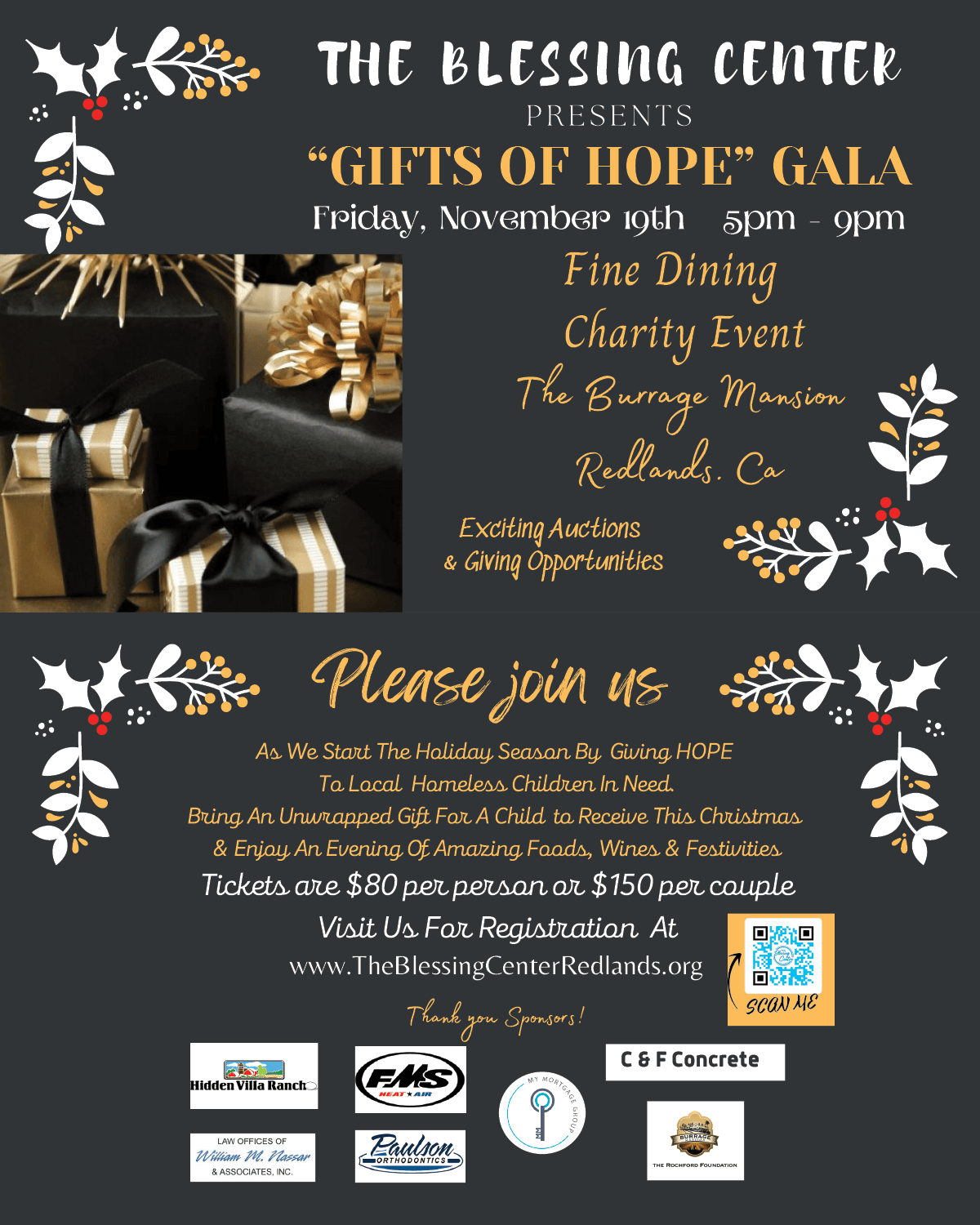 ANNUAL END OF SEASON "GIFTS OF HOPE' GALA